So, you got yourself a Quest and now you want to use it for PowerBeatsVR...
First of all:  At the moment we do not have a "native" Oculus Quest version available yet which you can install and run on the Quest itself. 
BUT: We are currently in the process of porting the game to the Quest platform and, assuming we are successful, you will be able to play the game on the Quest natively in the near future.  We will also offer crossbuy, so, if you bought the game on Oculus before, you will be able to play the game on the quest as well.  
HOWEVER:  If you have a gaming pc, there are ways to play PowerBeatsVR for Oculus or Steam on the Quest, also wireless, even right now.  In the following we will give you the basic info and steps you need to do to get it running.  We also added a link to a great video explaining and showing the different possibilities at the bottom of the page. 

Option 1: Using wired connection via Oculus Link
The following solution allows you to use your Quest or Quest 2 as if it were a Rift or Rift S connected to a gaming pc running PowerBeatsVR (Oculus or Steam version for PC):
Make sure your Quest is updated to the most recent firmware
Download and install the Oculus Rift S App on your PC.
Launch the Rift PC App and go to the devices tab.
Click the "add headset" button, select the Quest and hit continue.
Power on your Quest or Quest 2 and connect it to the PC via a Oculus Link compatible cable (USB 3 port).  
Enable Oculus Link within the Quest in the settings.
Make sure the link was successfull (green checkmark) and finish by clicking continue.
You can now use the Quest as if it were a Rift straight from your Rift PC App and play the PC version of PowerBeatsVR from there.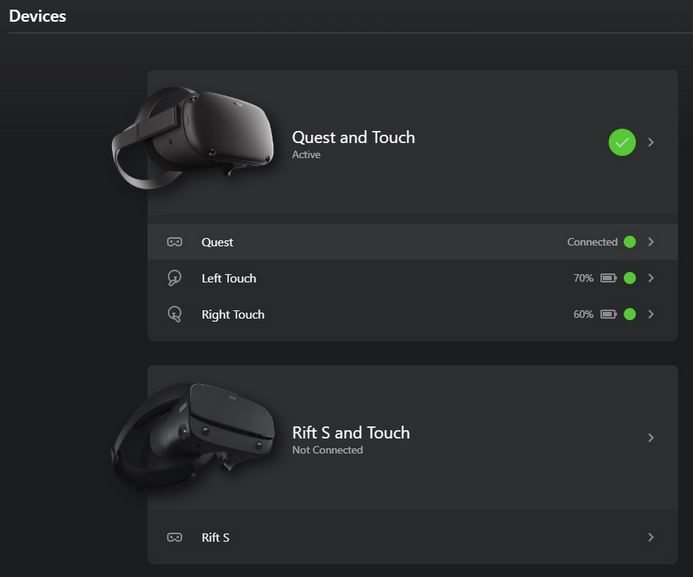 If you want to play your Steam version of the game you will have to enable Oculus Link, start the Virtual Desktop (the Oculus internal application) within the Quest by clicking the icon in the lower menu, navigate to and start the SteamVR App on your computer. This will take you straight to your SteamVR Home and you can play PowerBeatsVR from there.
If you have "unknown sources" enabled in the Oculus PC software, from then on, Steam VR, as well as other VR games launched from SteamVR, will show up directly in the Oculus PC App and can be launched directly from there.
Option 2: Go Wireless VIA "Virtual Desktop" and "Sidequest"
Requirements for this solution:
You need a purchased copy of either the Steam or Oculus version of PowerBeatsVR (HTC or WMR versions can not be run on the quest via this solution). 
The game has to be installed on a gaming pc powerful enough to run the game (at least VR ready specs…).
You need a stable high speed 5GHz WiFi connection between your Quest headset, your Wifi router and your PC for this to function reliably.  It's best if your PC is connected directly to your WiFi router in the same room you are playing in.  
To get this to work you have to perform all the following steps to set everything up.  Once you have done that, in the future, all you have to do is start up your PC and Quest, open "Virtual Desktop" (this time, a third-party application, not the internal one) on the Quest and start PowerBeatsVR from there.  
Here are the steps:
You will have to purchase the Virtual Desktop software in the Quest Store and download it (~20$)  – > https://www.oculus.com/experiences/quest/2017050365004772/
You will also have to create a Oculus developer account.

Go here: https://dashboard.oculus.com, log into your Oculus account and at the bottom of the page click "create new organization". 
Give your organization a name, check "I understand" and click "Submit". 

Next you need to enable developer mode on your quest.

Make sure your Quest is powered on and connected to the same Wifi as your phone. 
Open the Oculus App on your phone, go to "Settings" and choose your Quest headset. 
Click on  "More Settings" – > "Developer Mode" and enable developer mode. 

Now you have to download and install the ADB drivers, so your Quest can communicate with your PC. 
Now connect your Quest to your PC using a USB-C to USB-A Oculus Link compatible cable.

Plug the cable into your headset and a USB3 port on your PC. 
Put on your Quest and you should see a popup window that says "Allow USB debugging?".
Check the box that says "Always allow from this computer" and hit "OK". 

Patch Virtual Desktop via Sidequest

Download and install the software Sidequest from here: https://sidequestvr.com/#/download
Open the software, click on the games and apps tab scroll down and click on "Streaming". 
Choose "Virtual Desktop VR Patch" and then on "install latest".
Wait for the install to finish.

Install the Virtual Desktop Streamer App

Head over to VR Desktop and download and install the Virtual Desktop Streamer App – > https://www.vrdesktop.net. 
Open it and enter your Oculus user name and save it. 
You are done setting everything up.
From now on to play PowerBeats VR wireless:
Make sure your PC is running and connected to the same high speed Wifi as your Quest. 
Start up and put on your Quest.
Open the Virtual Desktop application. 
 Wait for your PC to show up and click on it. 
If you have a Steam copy of PowerBeatsVR:
Navigate to where you have SteamVR installed on your PC and launch it by double clicking. 
There should also be a button saying "Start SteamVR" in your Virtual Desktop menu that you can just click on. 
In SteamVR choose PowerBeatsVR and double click it to start and play wireless. 
If you have a Oculus Copy:
You should see all your Oculus games in the Virtual Desktop menu.
Find and start PowerBeatsVR and have fun playing wireless.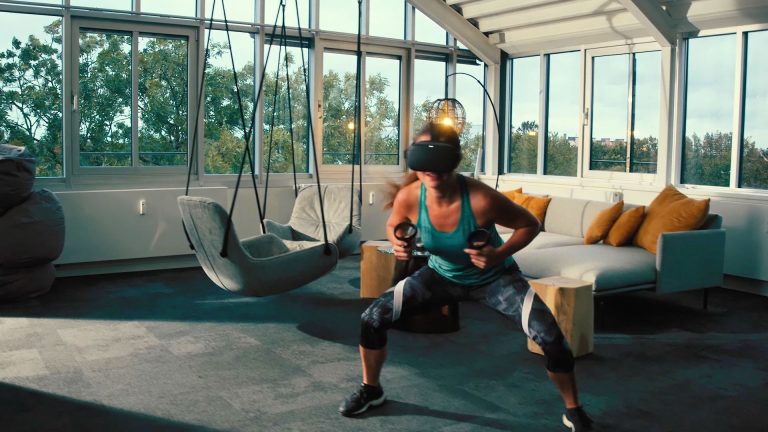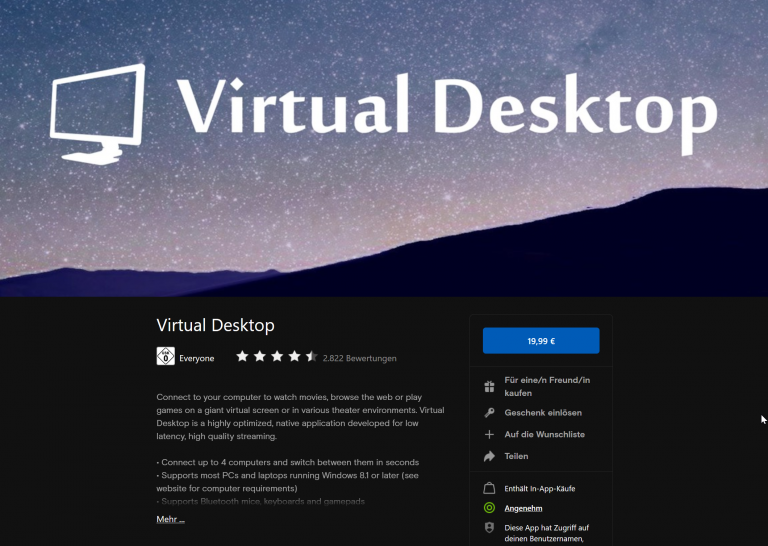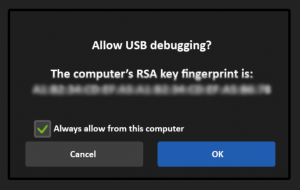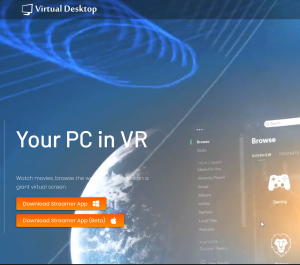 You Don't Like Written Tutorials?
Here's a great video explaining the different ways to connect a Quest / Quest 2 to play PC Apps wired or wireless with all the necessary infos and further links.