PowerBeatsVR Development Roadmap and User Videos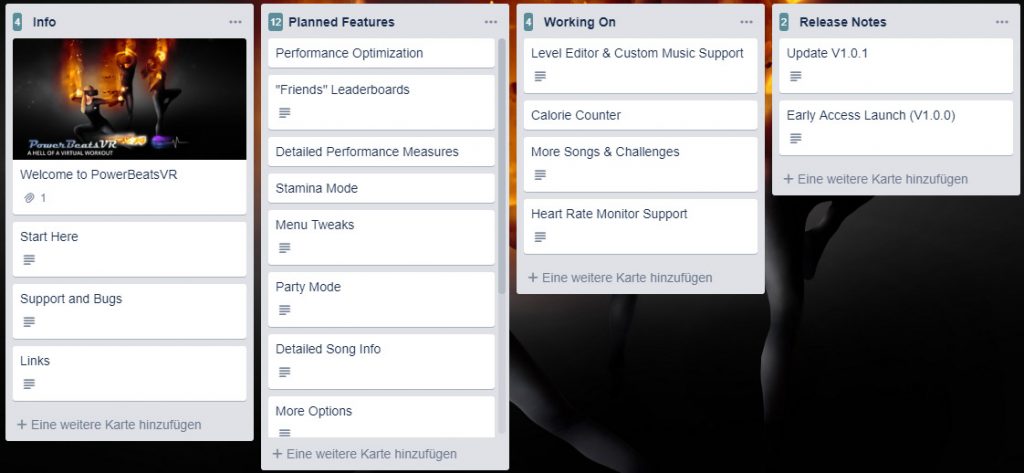 If you have ideas you haven't seen anywhere on our roadmap but want to have them in a future update, feel free to visit our Discord community channel and post it there. Thanks in advance for that!

We have also started to gather user reviews and gameplay videos in a public YouTube playlist on our channel. There are already quite a few awesome videos. So, if you have made a video and it's not included in the playlist, please let us know. 
Last but not least, thanks to all of you who left one of those amazing reviews on our Steam store. You've made our day.
Cheers,
Team PowerBeatsVR