Stay at Home Sale - 40% OFF
Hey everyone,
since so many are in quarantine, we want to make staying at home as pleasant and as sporty as possible. So, we offer PowerBeatsVR for 40% less during the next few days.
You can get the game here: https://store.steampowered.com/app/810500/PowerBeatsVR/
And if you are also interested in VR escape games, we've discounted our other games as well on Steam. Just head over to our Steam developer page to see them.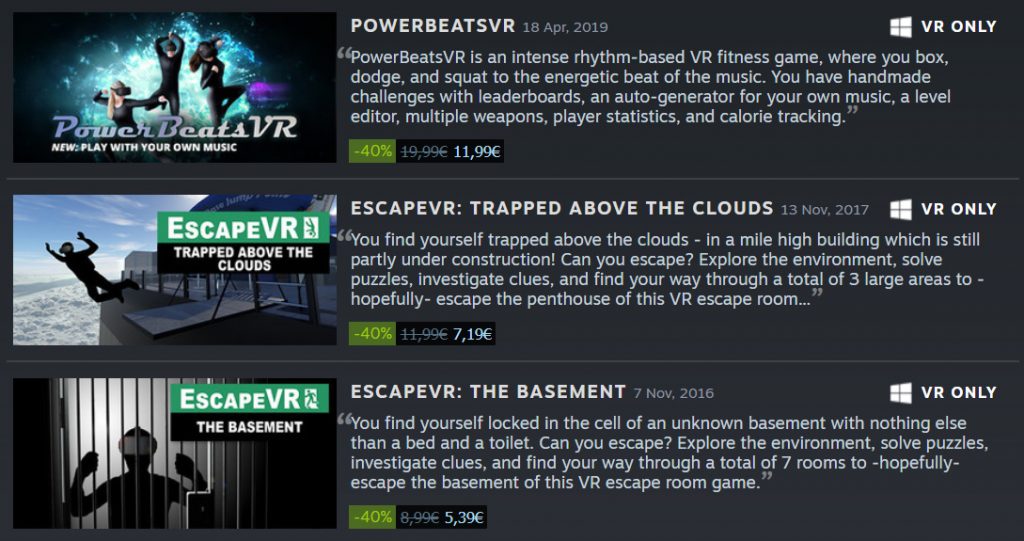 Stay safe!
Cheers,
Team PowerBeatsVR